Hi there!
Edit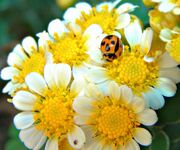 Welcome to the Gardening wiki, and thank you for your contributions! There's a lot to do around here, so I hope you'll stay with us and make many more improvements.
Recent changes is a great first stop, because you can see what pages other people have been editing, and where you can help.
Questions? You can ask at the Help desk or on the "discussion" page associated with each article, or post a message on my talk page!
Need help? The Community Portal has an outline of the site, and pages to help you learn how to edit.
Please sign in every time you edit, so that we can recognise you!
I'm really happy to have you here, and look forward to working with you! — Catherine
(talk) 06:52, 27 May 2008 (UTC)
Thank you!
Edit
Thanks for the pages that you have been adding to the wiki -- it's great to see some people who are eager to get this project off the ground! Can you tell me a little more about your gardening background, and how you found this wiki?  :)
While we're just getting started so we haven't really worked out what we want our articles to look like yet, the informal tone of your text on Pest Management and other articles might be a little too chatty for a gardening reference site. Let's discuss what sort of articles you think this wiki should have, and work out a style that's best for everyone.
Thanks again for your hard work, it's going to help make the Gardening Wiki great! — Catherine
(talk) 06:52, 27 May 2008 (UTC)
British Wildlife Wiki
Edit
we are starting a gardening section and we hope you can help! Thanks TheWWC 20:53, September 1, 2010 (UTC)
Based on your previous work here, would you be interested in sysop powers? Let me know. -Hockeyben 19:08, May 6, 2011 (UTC)